welcome to The Goose Nest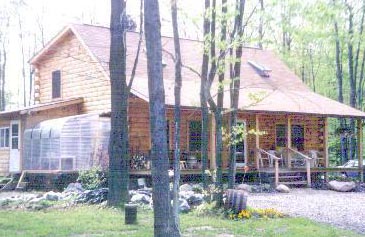 The home of "The Cutshall clan"

About Us Both Bill and Kay graduated with the CHS class of 1956. Although Bill has passed away he remains &quot always and forever&quot in our hearts and memories. We have 3 children, 10 grandchildren and now 17 Great-grandchildren. Number 18 is on the way.

We have Genealogy research of many of our ancestors surnames with a few that we have hit brickwalls , do any of these families connect to yours?

Have you met "The Old Gray Goose" ??
The Old Gray Goose is the "handle" or "trail name" that Kay took back in the year of 1992 when she first started to plan her hike of the Appalachian Trail. The Appalachian National Scenic Trail wanders the ridges and valleys of the Appalachian range for more than 2,172 miles northbound from Springer Mountain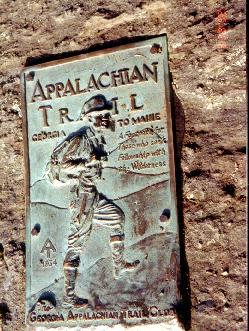 in Georgia
to Katahdin in Maine.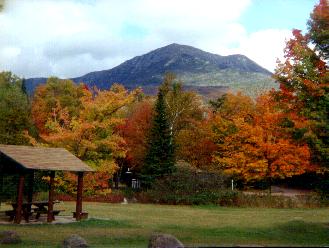 The journey, as planned, was to be a "Thru-hike" which would have taken around 6 months continous time. Although this was a 6 month hike, it was broken into two "Section Hikes". The first hike starting Springer MT. Georgia, March 28, 1992 stopping June 13, 1992 at Petite Gap, VA and the second, picking up again at Petite Gap, May 30, 1993 to October 5, 1993
when she summited Katahdin in Maine.
While on this backpacking journey, a journal was written to share the adventure with her children and friends. Oh, and of course, with her "Gander", who was her support system, mailing her food drops to arrive on time in the town stops
Some of the journal was printed in the "Conneaut News-Herald"in 1992 and continued on in the "Ashtabula Star-Beacon" on a weekly basis while she was hiking in 1993.
Read the journal now by clicking on the "Journal" button.
The Old Gray Goose ©

Outdoor Recreation for Active Boomers Over Fifty
Fifty Sense© "Common Sense Idea for Thriving After Fifty"

a Thru-hike of The Colorado Trail by Bill Cooke "Shades of Gray Splashes of Color"

"Creeper Trail Damascus VA"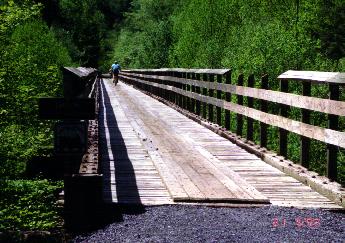 Visit my favorite GreenHouse
"Gracie's Greenhouse" 7145 Bushnell Road-Rt.84, Conneaut, OH. Phone440- 594-2767.
You can find her on FaceBook

Great places to find FREEgenealogy help "Ohio research" "Conneaut OH research" "US research"
After 10 years a new counter
Submit Express
Submit Express - SEO Services